Nord Stream transports 200 bcm natural gas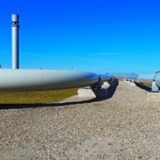 15 December 2017
The Nord Stream gas pipeline has transmitted its 200 billion cubic meters of gas from Russia to Germany via the Greifswald delivery point.

For six years, Nord Stream has consistently exported Russian gas to the European market via the most cost-efficient transit-free route, i.e. across the Baltic Sea. The gas pipeline is operating at full capacity, providing energy supplies to thousands of companies and households in Europe.

Drawing on the success of Nord Stream, Gazprom is implementing a similar project, Nord Stream 2, with the active support of Europe's leading energy companies. In accordance with the plan, the new gas pipeline will be built by the end of 2019.
Please feel free to give your inquiry in the form below.
We will reply you in 24 hours.